DESCRIPTION – CATENARY DIAGNOSTIC SYSTEM WITHOUT CONTACT
Its mission is to diagnostic overhead contact lines (catenary) by recording the height and the offset measures. The height and the stagger of the catenary are measured without contact by artificial vision.
Warning alarms in real time.
Poles are detected automatically by laser technology and software.
Compensation of the suspension by potentiometer or LVDT.
Record the GPS position and the odometry of the train.
Recording and watching a video on inspection. Take inspection samples every 0.25 m and stored in database.
Calculation of the slope between poles, Pantograph arm, Sag and against-sag.
Allows viewing, printing and exporting the inspection data to Excel.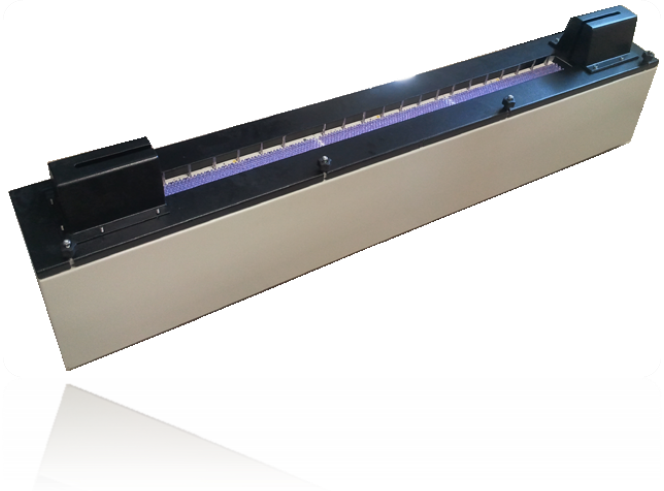 MAIN FEATURES
INSPECTION OF CATENARY TAKING MEASURES OF HEIGHT AND STAGGER
Speed of inspection: 60 km / h – 160 Km/h.
Measuring range of the laser height: 4.4 m – 6.2 m.
Stagger measuring range: from -47.5 cm to +47.5 cm.
Resolution of height and stagger: 1.4 mm with an accuracy of 0.06%.
HEIGHT AND STAGGER MEASURES ARE USED TO COMPENSATE THE SUSPENSION BY MEANS OF LVDT SENSORS
Measuring range of suspension: ± 50 mm.
The measurement error of the crushing allowed is ≤ ε % = 10.0 (5 mm).
The measurement error of the tilting allowed is ≤ ε % = 2.5 (5 mm).
READING TRAIN POSITION BY GPS
RS232 Interface Protocol (NMEA0183).
Sensitivity: -150 dBm.
Data output ratio: 0.5 to 4 Hz
Accuracy with DGPS: 2.6 m.
3 channels SBAS (EGNOS, RTCM-BASS).
AUTOMATIC DETECTION OF POLES BY LASER TECHNOLOGY
Operating Frequency: 250 Hz
Range: 200 – 6000 mm.
Degree of protection IP67.
RECORDING AND DISPLAYING PERFORMED INSPECTION
IP68 tubular underwater camera with CCD sensor 1/3 "and 3.6 mm fixed lens.
Camera resolution of 420 TVL with automatic brightness adjustment (AES).
Minimum illumination of 1 Lux at F 2.0.
Video resolution VGA (640×480) at 25 fps in compressed format 3ivx MPEG-4.
MECHANIC FEATURES